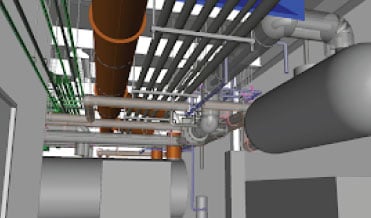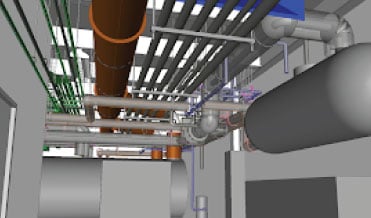 At MSD, we create 3D models of our systems using real world materials & equipment from manufacturers' own libraries. This allows us to fabricate pieces & pre-fabricate sub-assemblies directly from our coordinated models.
We insert our HVAC & Plumbing models into the Architectural/Structural file to allow for collaboration with the other trades, general contractor & the design team to ensure all systems are coordinated to fit into the building model.
Our drawing sheets are integrated into the same file as our models, allowing us to deliver accurate documentation to the field for installation.
The MSD CAD Team is also equipped with a 3-D Scanner which allows us to digitally document existing conditions on renovation projects. That data can then be loaded into the coordination model, minimizing the risk of clashing with the existing structure. We're also able to utilize this tool to scan after installation, in order to document the as-built conditions.