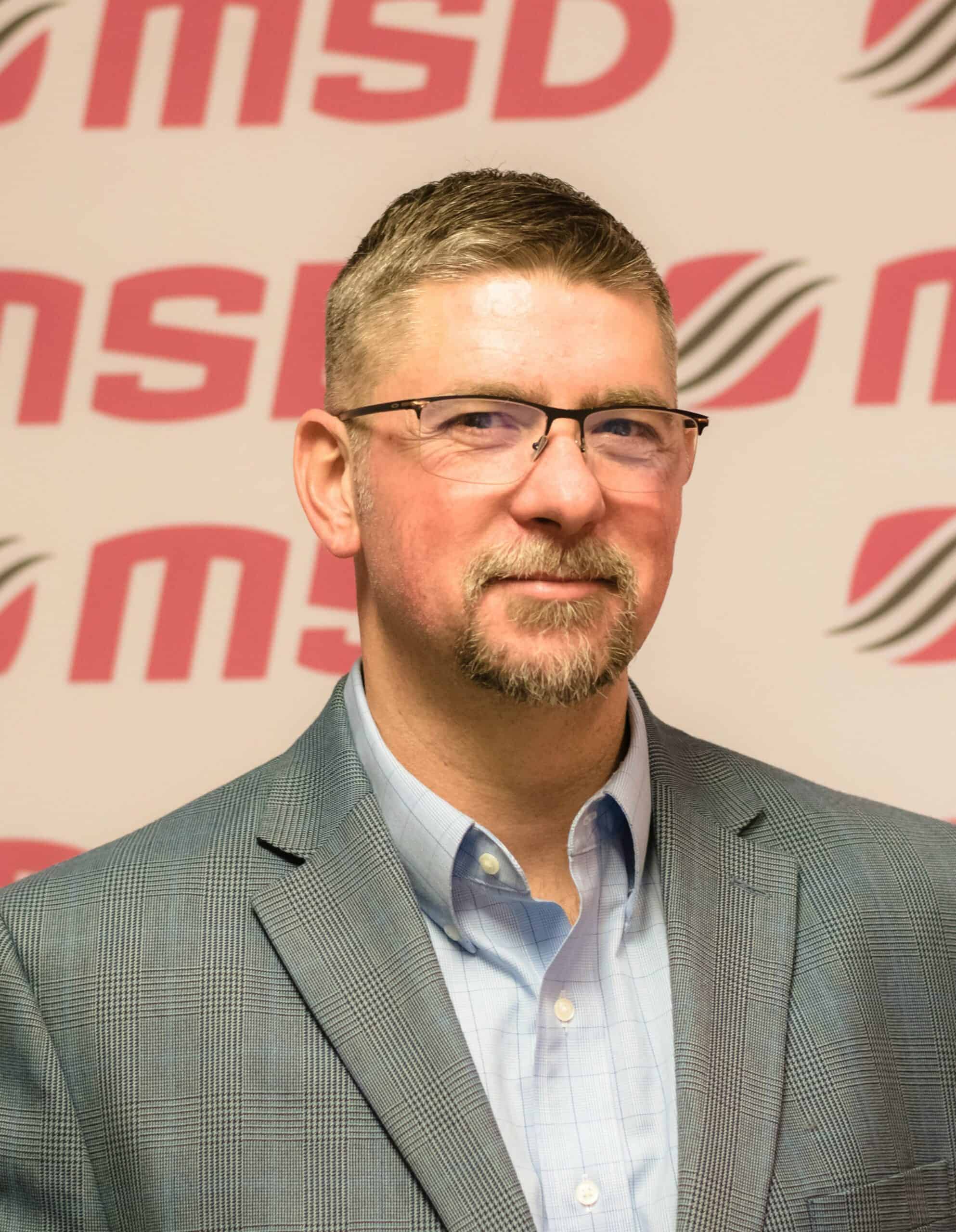 Congratulations are in order for our very own team member, Mike Johnson who has been recently promoted! I had the chance to sit down with him to discuss the MSD journey and vision for the future.
From Solutions Specialist to Service Sales Manager
Q: Congratulations on your remarkable promotion. Could you shed some light on your transition from Service Solutions Specialist to your present role as Service Sales Manager?
A: Thank you. In my previous role, my primary focus was on individual goals and expectations. Now, as a Sales Manager, it's less about my individual sales targets. Instead, I play a pivotal role in leading a team of adept sales professionals, guiding them to achieve collective success. It's all about "Team Selling."
Building Lasting Relationships
Q: Over the years, you've cultivated invaluable relationships with our esteemed clients. How did you go about building and maintaining these relationships?
A: Our approach has been somewhat traditional. Alongside colleagues like Gary Gayhart & Mike Workman, we utilized cold calls, walk-ins, networking, and yes, even a few golf outings! We did bring in numerous significant accounts. However, the key to our success isn't just the relationships I've nurtured. It's the incredible teams that support, retain, and maintain these relationships. I've always been utterly confident that MSD always prioritizes the client's best interests.
Unparalleled Client Service
Q: Your methodology in sales and client service is truly commendable. Could you share the strategies that ensure our clients receive exceptional service?
A: Absolutely. The essence of maintaining a client is threefold: building profound relationships, consistently delivering unparalleled value, and meeting their needs without fail. It's about "doing what you say you're going to do." Prioritize clear communication, treat every client as unique, and aim to exceed their expectations with each interaction.
Vision for Success
Q: The recent announcement mentioned your "vision for success." Could you provide some insights into this vision, especially its implications for our Service Sales Team?
A: At its core, our sales team's path is marked by an unwavering dedication to excellence in every interaction, deal, and relationship. Together, the Sales Team and I envision a future where we don't merely meet quotas but shatter them, establishing new benchmarks for success and growth. We're focusing on acquiring "CORE" Clients—those who genuinely want to engage with us and see the value in partnership, not just a contractual relationship. This approach will not only boost revenue across departments but also open doors for the company's growth.
Thank you for sharing your insights and vision. We look forward to witnessing the heights the Service Sales Team will reach under your leadership.
Carlee Kremer  + Mike Johnson