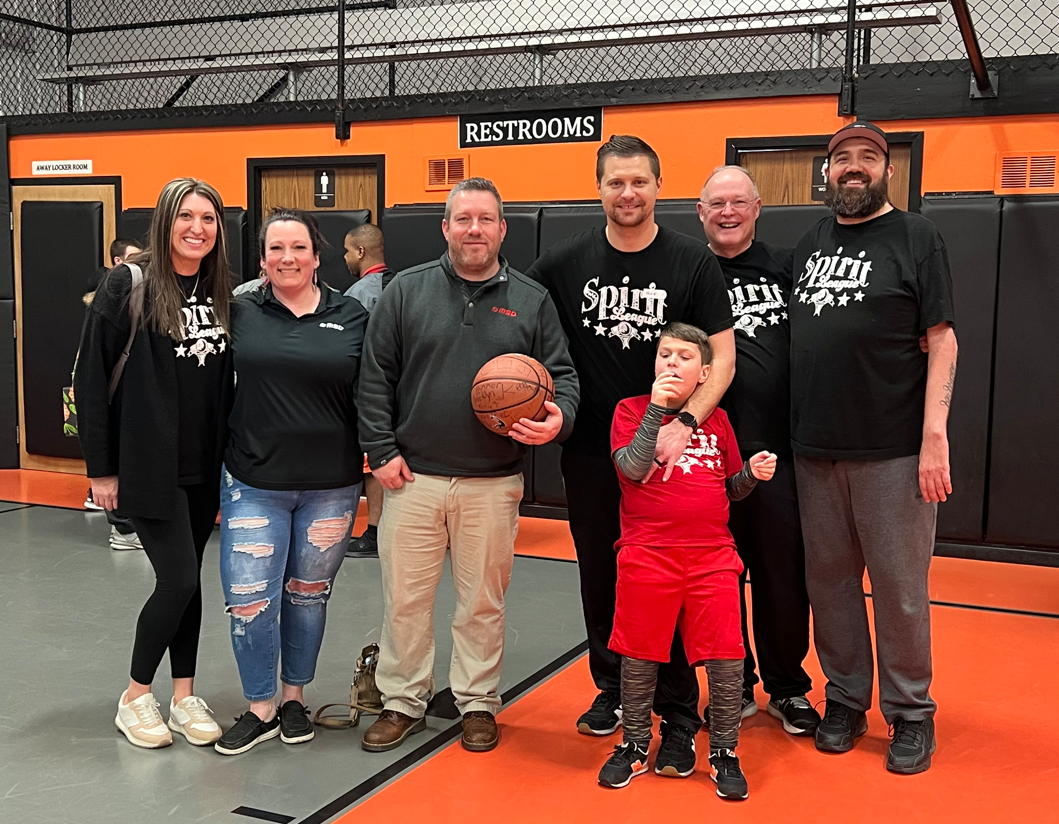 It's a bittersweet moment for The Spirit League Ohio program as they wrapped up their last week. The program, sponsored by MSD Inc, has brought joy and positivity to the lives of special needs teens and young adults through the power of sports. And while we're sad to see it come to a close for this season, we're also excited to see what the summer has in store and will be announcing that plan soon. The Spirit League is a program that's near and dear to our hearts, as it provides a safe and inclusive environment for special needs teens and young adults to come together, play basketball, stay physically active, and make new friends. It's all about acceptance, teamwork, skill development, and most importantly, having fun.
As we say goodbye to this season, we want to extend our deepest gratitude to all those who came out to support The Spirit League this year. Your support and encouragement mean everything to the athletes and their families, and we couldn't have done it without you.
Since its inception in North Carolina back in 2016, the impact of Spirit League has been truly remarkable. The program has positively impacted nearly 200 athletes with special needs and disabilities in the Triangle area. With two growing locations and a commitment to continue making a positive impact, Spirit League is on a mission to change lives for the better.
This year, the Spirit League Ohio program was held at the Henley Hall in Beavercreek, OH, and ran every Friday evening from January 6th to February 24th, 2023. The program was open to children, teens, and young adults with special needs aged 5 and above. There were two sessions every Friday, with the younger kids (Rebounders) playing from 6:15-7:15 pm and the older kids (Flyers) playing from 7:30-8:30 pm.
We're proud to have Nick Davis from Team MSD run the Dayton Program and have plans to expand into the summer months. We know this program has been a positive force in the community, and we're excited to see it continue to grow and thrive. The Spirit League Crew presented a signed game ball to Team MSD for our sponsorship this past season.
In conclusion, we invite you to join us any Friday night next season and be a part of this exciting and uplifting program. The Spirit League Ohio program is a truly remarkable initiative that is making a positive impact in the lives of special needs teens and young adults. If you have a passion for helping others and believe in the power of sports to bring people together, we encourage you to be a part of our Give to Grow Community Involvement Initiative. Let's continue to make a difference together!