Construction
When you choose a mechanical systems provider for your construction project, you're choosing a partner that can make or break your project. MSD will partner with you, keeping your schedule and budget in mind, while helping you complete an extraordinary project for your customer.
We provide expert and experienced project management to each job. MSD has completed many LEED silver and bronze projects. We design and build custom mechanical system solutions. And by providing it all from one source, we make your job easier, by giving you one contact, a seamless plan, and execution from beginning to end.
Please email MSD with questions or for further information.
Capabilities
High & Low Pressure Duct Systems-Spiral, Rectangular, Oval, Dual Wall
Plumbing-Backflows, Potable Water, Sanitary, Acid Waste, Grease Traps, Grey Water
Specialty Piping-Med Gas, Nitrogen, Vacuum, Liquid Nitrogen, Vaporizers, Hydrogen, Stainless Steel, Dual Wall and Triple Wall Nitrogen piping, Aquaterm (Green Pipe)
Geothermal-Wells, Piping, Air handlers, Central Plants
Chiller Systems & Cooling Towers
Boilers – Steam, Hydronic and Instantaneous Hot Water
Pool/Spa Dehumidification Systems
VRF System-Design & Installation -includes Mitsubishi, Daiken, LG
Dust Collection Systems
Medical Gas Verification
Pumping Stations & Systems
Air & Water Balancing-AAB, NEBB
Insulation-Cell Glass
Notable Projects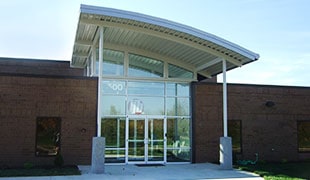 LJB, Inc.
LJB, Inc. was renovating their Miamisburg, OH office and wanted to incorporate energy-saving upgrades.
Services Provided
MSD provided Design Build services in tandem with Greensleeves Energy Solutions, a specialist in geothermal systems.
MSD and Greensleeves installed a new geothermal HVAC system with open and closed loops. In addition, MSD design and installed the plumbing portion of the renovation.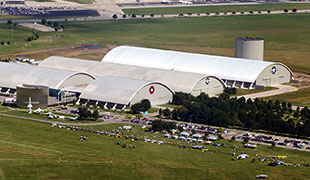 WPAFB Chilled Water System
The chilled water system at a high-security building on the Air Force Base was undersized and unable to keep up with demand. The facility could not operate without chilled water due to the amount of information servers in the building, and the general nature of the building itself.
The entire upgrade project would need to be completed with minimal shut down time at the building.
HVAC portion of this project was over $3 million.
Services Provided
MSD worked in collaboration with Diaz Construction to complete the system upgrades on time and on budget with minimal shutdowns or disruption to the facility operations.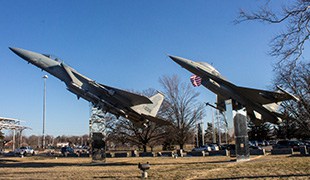 WPAFB Sensors Lab
Wright-Patt Air Force Base sought contractors to renovate and add onto the Sensors Lab. The HVAC portion of the project was over $13 million.
Services Provided
MSD served as the Design Assist Contractor in conjunction with Heapy Engineering for this project. In collaborating with General Contractor, Butt Construction, MSD provided Design Assist solutions for the following:
A large, anechoic chamber

An outdoor range

Multiple, Class-100 clean rooms

A three-story office building addition with DCID 6-9 requirements on many of the rooms