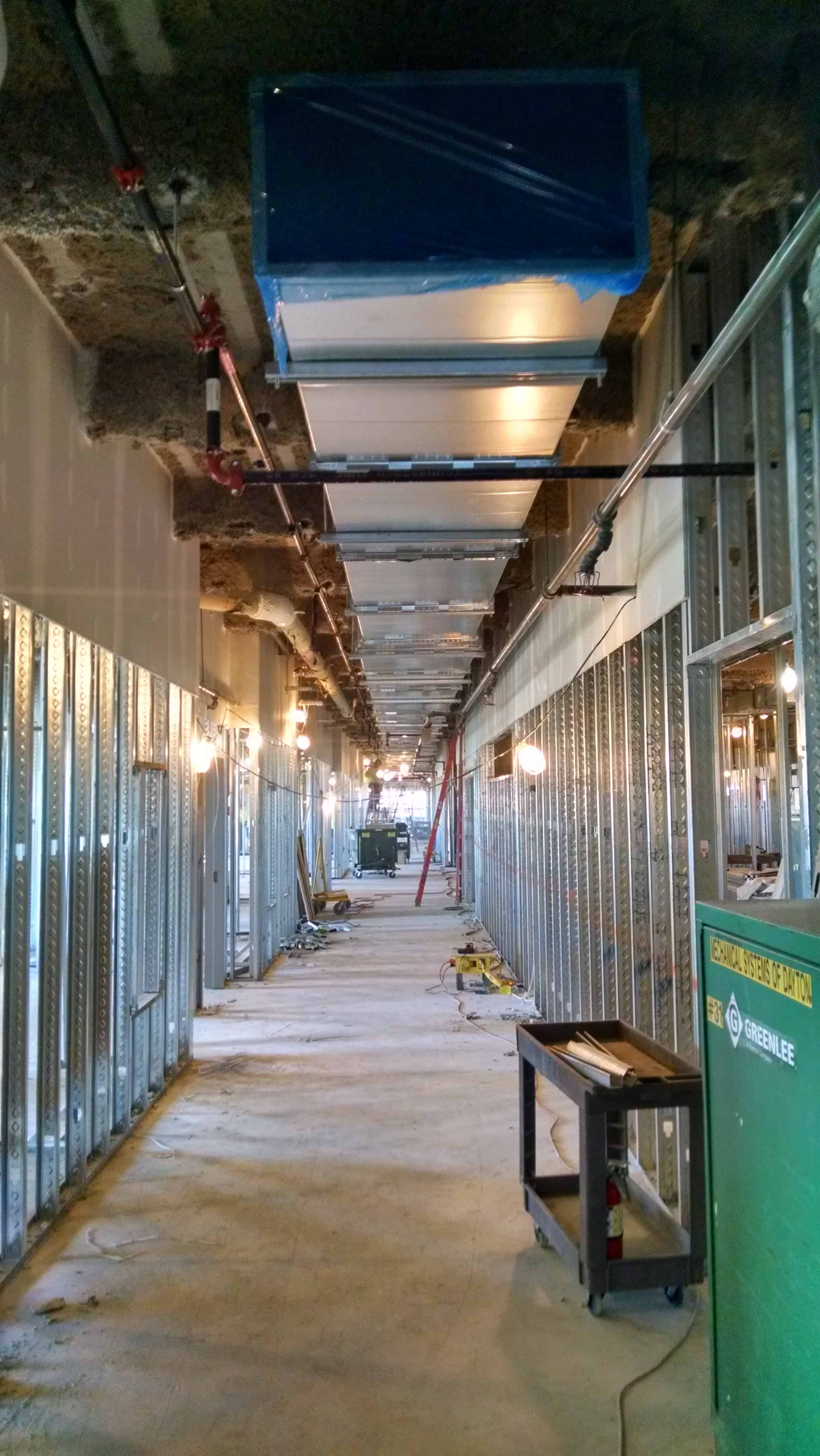 Are you tired of wondering if you'll have a job tomorrow?  Mechanical Systems of Dayton is looking for a highly skilled Sheet Metal Foreman to help continue our expansion.  As one of our Sheet Metal Foremen you will influence the next generation of sheet metal workers.  Your knowledge and skills impact your community as you lead a team building a new emergency room, renovating a grocery store, working on the new library on the college campus, or many other projects.  Our on-going professional development program prepares you for ever increasing responsibilities and increases your knowledge base.  We will provide you with all the tools, equipment, and uniforms you need, letting you focus on completing the project on time and under budget.  Your contribution to our continued growth play a vital role to continuing to be the premiere mechanical contractor in Dayton, Cincinnati, & Columbus.
Here are a few of the key responsibilities:
Communicate with key internal and external personnel to ensure accurate understanding of project requirements
Schedule crewmembers for level-appropriate duties
Coordinate with other on-site organizations and trades, as required
Supervise installations, etc., to ensure completion in accordance with all applicable local, state, and/or federal codes and regulations
Make every reasonable effort to ensure safe practices and get every employee home safely
And a few of the required qualifications:
Minimum of 10 years' experience in Construction Field concentrating in HVAC/Sheet metal required
High School Diploma or GED or 15 Semester (22 Quarter) hours college level education
Thorough understanding of Construction related HVAC/Sheet metal
Unencumbered US Driver's License
Ability to communicate in written and spoken English
Mechanical Systems of Dayton is experiencing another period of growth.  We have been in Dayton since 1984 providing "often imitated but never duplicated" mechanical contracting services for the Greater Miami Valley region.  We recognize the value of our people, the heart of our company, by providing better than standard salary and arranging events for our team members.  As part of our growth culture, MSD needs more high-caliber people to fill new roles within the company.  We are looking for a highly skilled, knowledgeable, training-orientated individual to become part of our Construction Team as a Sheet Metal Foreman.
If you can see yourself working for a company that cares enough to help its team member's grow and develop a work-life balance, then click HERE,  give MSD a call, or send an email today, our Talent Acquisition Specialist will be happy to speak with you.
Our Vision, " to be the first choice for commercial HVAC/R, Plumbing, and Service in the Dayton, Cincinnati, and Columbus markets".