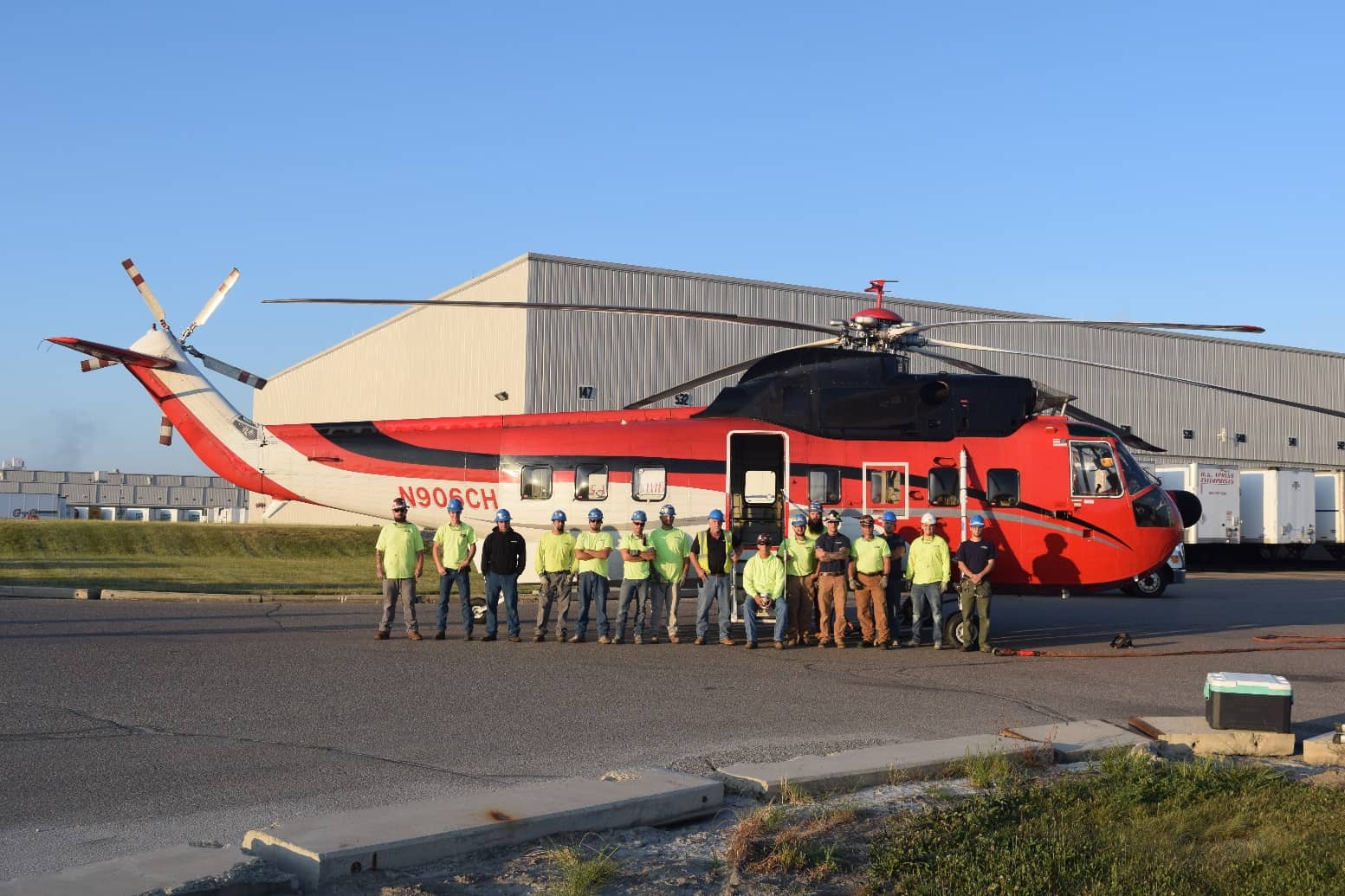 This project was unique because the facility could not completely shut down operations while the existing units were removed, and the new units were set in their place. Because of this, it was determined that the units would need to be air lifted and set on top of the building using a helicopter. The helicopter was necessary to ensure that the change out of the units was completed in a 4-hour time frame so as not disrupt operations for an extended period of time. To accomplish this, we needed to have a large crew, (16) of our skilled field personnel who worked diligently to complete the change out of (6) RTUs in a matter of 3 hours while continuing to maintain a safe working environment.
Understandably, a manufacturing facility will have a constant flow of traffic from the employees and the 18-wheelers that come in to get loaded for distribution to the Meijer facilities. Because of this it was important that we were able to find a location for the equipment central to the two buildings we would be working on but still keeping them out of the way of traffic. The helicopter planning required a little more than determining the landing location. It was imperative that we notify and coordinate with Care Flight as well as Dayton International Airport to be sure that the helicopter would not interfere with the flight path of either operation. In addition to this, we notified the local Police Department and Fire Station of the helicopter lift in case of an emergency. In the end, the removal of old and installation of new went off without a hitch. It was an exciting experience to witness the execution of all the careful planning that took place to make this project a success.
This project was both challenging and exciting because it required the use of the Sikorsky S61N Helicopter is setting the (6) rooftop units.
You can read more on Meijer Distribution Center by clicking here.