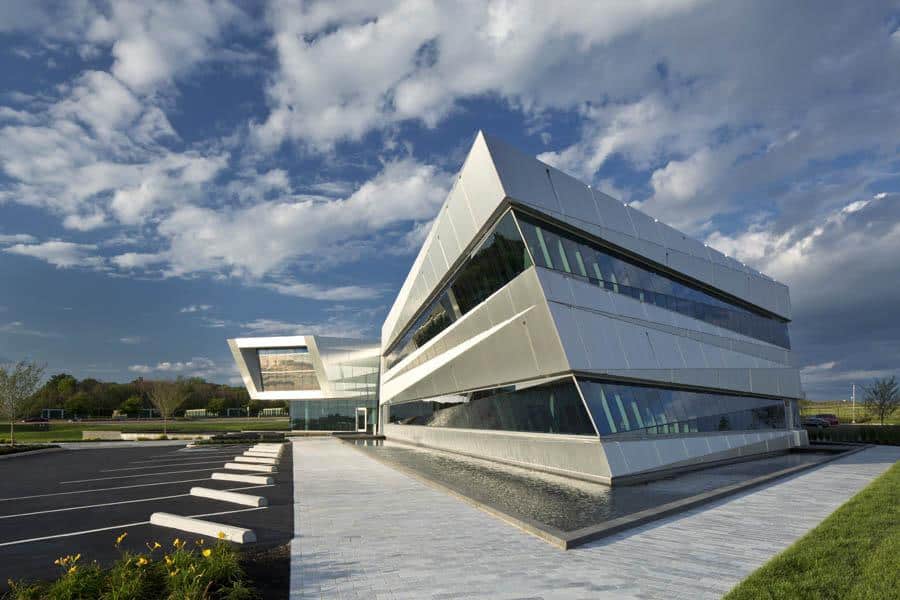 MSD Inc. entered into agreement with Messer Construction Company to provide Domestic Plumbing and Gas Piping work for The Connor Group Corporate Headquarters. The project is located in Dayton, Ohio. The building contains a total of 39,825 square feet of office space. The contracted value of this project was $466,000. MSD was responsible for the installation of the building's Plumbing system which consisted of: The Installation of domestic water and sewage system, (44) Plumbing Fixtures, Triplex Potable Water Booster Pumps with VFD Control, Duplex Sewage Injection Pump System, Duplex Water Softening System, Duplex Sump Pump System, Twin 100 Gallon 199 MBH Water Heaters, and the Installation of Gas Piping to all Fuel Fired Appliances, which are only a few of the Plumbing Components installed for this building.
Some of the obstacles that we faced in order to complete this project certainly lied within the irregular shape of this building. Due to that shape we had to adjust and become innovative with our installation and also with some of the equipment and materials that we used. Instead of using standard 90 degree fittings, we had to use swing joint fittings in order to get the correct angles. We also overcame obstacles by having to readjust the pitch on our roof drains after installation. We needed to readjust due to the tension cables holding the glass wall that leaned outwards from the building. After tensioning the cables, the cables pulled down on the roof and we had to alter the pitch to compensate for the tensioning. We also experienced challenges on this project in regards to quality control on our layout of the underground portion of the work. Since this was not your standard shaped building, we had to perfect our layout to make sure our systems were properly installed. As a company we learned from the project and have invested in a Trimble Unit to assist with our layout process moving forward.
You can read more on The Conner Group by clicking here.