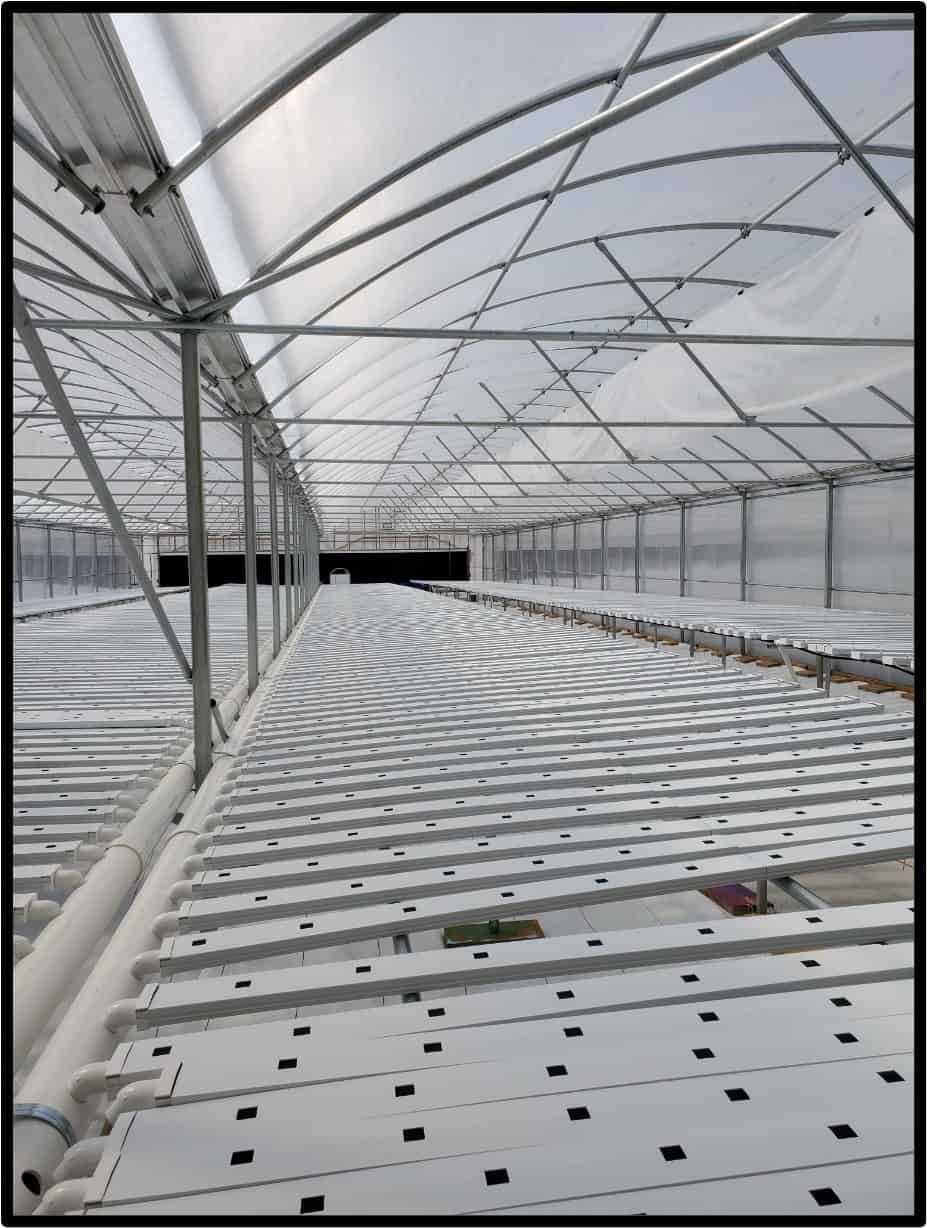 MSD entered a partnership with the Dayton Foodbank in April 2021to aid in the construction of a new aquaponic greenhouse to grow leafy greens during the winter months. This was the next step of their on-going urban farm expansion.
Services Preformed:
Ran water line to new greenhouse.
Installed Backflow & pressure reducing valve for water line in headhouse/mech room
Provided gas pipe greenhouse
Provided and installed first and second stage heaters
Provided exhaust venting
Provided and installed single wall exhaust flue
Provided air intakes for heaters
Provided and installed exhaust fan
Provided and installed a control damper
Provided and installed fixed louver with bird screen
When I first heard about the project, I was excited for the opportunity to partner with a great local organization, the Dayton Foodbank, on this project that the surrounding community needed. We knew that we needed to find a way to help keep costs as low as possible while making sure we were able to get the new greenhouse operational as quickly as possible, without sacrificing quality, in order to help the Dayton Foodbank focus their resources where it is needed, on helping the community.
Doesn't sound too hard…Right? This was not such an easy task as the material lead-times and cost were escalating on the heels of the COVID pandemic. Our first concern was getting the material for the 300' of underground gas piping and getting the heaters (which had months of leadtime) in our possession and installed before the winter months set in. So, we got to work. MSD partnered up with some of our vendors who put their best foot forward, and they were able to not only help expedite getting material, but they also went above and beyond to help with providing us with cost savings that we were able to
pass along to the client.
Due to this support and hard work, we were able to finish ahead of schedule to allow enough time for the client to install their 800 aquaponic grow channels and get the aquaponic system up and running before the winter months came. With this greenhouse complete the client can produce 100,000 heads of lettuce year-round to help Dayton and the surrounding communities combat food shortages. MSD is grateful to be a part of such a unique project in its hometown community and making strides to help end hunger.
Lettuce beet hunger together!
John Hess
Project Manager